About Us
The Raglan Palm Beach Motel accommodation is owned by a group of locals dedicated to keeping Raglan's unique character and vibe alive. We call our business collective "Stylee Enterprises Ltd".
Providing a truly memorable holiday experience is our ethos.
We are about supporting our community.
We are active members of Raglan's Chamber of Commerce and believe in great personalised service.
We want to share with our guests insights into what Raglan has to offer and glimpses into our quest to manage sustainable tourism within our community.
… We love Raglan and so will you!!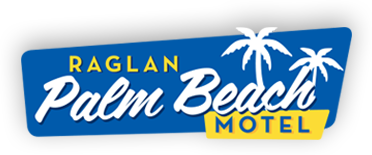 "Thank you sooo much for your kindness and care while we were..." - Winnie
Read More Reviews